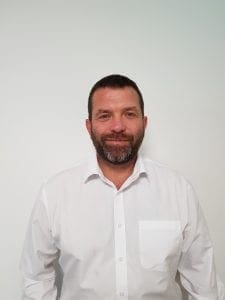 New to the team
We recently welcomed our new Business Development Manager, Andy Lay to the Pollite team. 
Andy brings a wealth of experience in technical sales to the team. He is looking forward to getting out there and meeting you all. 
He loves the great outdoors and when he isn't talking frangible structures you can find him hiking and fishing around the UK.  
Andy said "I am really excited to join the Pollite team. The manufacturing capabilities are amazing! It's great to have the capability in the UK. I look forward to working on some exciting projects around the world".
About Pollite
Pollite are one of the largest manufacturers of fibreglass masts in Europe. We have an international presence that spans across Europe, Asia, USA, The Middle East, and Australasia.
Pollite boasts over 50 years' experience in the manufacture of fibreglass, and the design of frangible safety poles. We're committed to producing only the highest quality products for your airfield.
Our custom-built manufacturing facility is based in the UK. Here, we design and manufacture every single Pollite mast.
The last 15 years have seen Pollite pioneer the development of a series of frangible masts. These are principally for airfield use. Fulfilling the specifications with simplicity and minimal maintenance requirement is of paramount importance.
ICAO's Aerodrome Design Manual, Part 6 Frangibility launched in 2006. Since then, Pollite have developed a strict inspection and testing policy. Our fibreglass structures were one of the first to undergo full impact testing. Now, we continue to play a leading role in the development of airfield safety worldwide.
Quality is at the core of what we create and deliver, to bring you the cutting edge fibreglass products.